On Wednesday, the newest hotel of Hévíz, the four-star Bonvital Wellness & Gastro Hotel was inaugurated. The hotel awaits its guest in the immediate vicinity of the Lake of Hévíz. The hotel chain, "Accent Hotels" has celebrated its 10th birthday this year. Accent's 17th domestic hotel insists on maintaining premium category. Bonvital Wellness and Gastro Hotel, with its services focusing on the fields of gastronomy, wellness and therapy, is an ideal choice not only for couples wishing to relax, but also for the four-legged.
An exclusive spa section, a bistro representing modern gastronomy and the world's largest natural thermal lake - Bonvital Wellness & Gastro Hotel in Hévíz can take pride in these features among others. The 17th hotel of the 10-year-old Accent Hotels hotel chain has a total number of 90 rooms, which means that it rather can be counted as one of the smaller, intimate hotels of Hévíz. This is why it can be an ideal choice for couples primarily. However, with its well-equipped banquet hall, which can be partitioned off of its modern bistro, it is also a perfect venue for holding smaller events or meetings.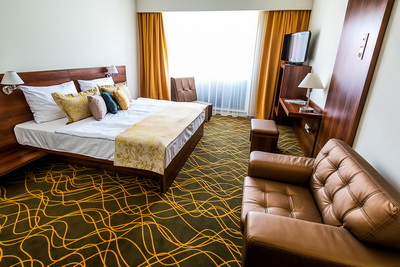 Hotel manager Nikoletta Kovács said in her opening speech that "there is a long, one and a half years' period of construction behind us, but now we are looking forward to a new task, namely, to make Bonvital the leading hotel of Hévíz. "We have the ownership, the expertise of operation, and in addition, we have also been able to select a highly prepared staff. We were born under a lucky star"– she added. According to the hotel manager, all of the above can guarantee that Bonvital will be a significant hotel in Hévíz.
Gábor Papp, mayor of Hévíz, said that the town was delighted with the new hotel, since, at the same time, it implied more guest nights and increasing tourist tax revenue. "I agree with the owners of the hotels in Hévíz, they are pleased with competitors. We are also interested in a bigger competition"- he stated. "Since Hévíz is going to celebrate its 25th birthday as a town in the coming days, the settlement couldn't have wished for a better gift than the inauguration of a hotel"- he also added.
The four-star premium-class Bonvital provides an outstanding offer mainly in the field of wellness services. However, it also has preventive and recreational facilities. The hotel, for example, has a salt cave, which is an excellent treatment for people suffering from respiratory problems. Beauty and fitness services are also provided by the hotel. The service offer includes a unique feature, hydro rider, which is a special underwater bicycle for physiotherapeutic purposes, but also for personal training. Bonvital's management also made sure that those who want to exercise could refresh themselves in an impressive environment: the pool area and the Jacuzzi, designed in a modern way, overlook the pedestrian street of Hévíz. Hotel guests can recover from the fatigue of exercise in the rest area, which is made special by the tepidarium (a type of sauna) heated up to 30-40 degrees Celsius.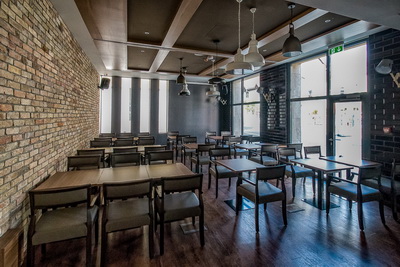 It is also worth trying the á la carte restaurant of the hotel, Brix Bistro, because its main feature is that it uses food produced by local farmers and offers a wide selection of coffee and cocktail specialties. In addition to the rich culinary offer, the hotel also has a broad range of wines. Anyone besides hotel guests can test what Brix really can offer.
Talking of guests: in Bonvital, not only hotel guests, but also their four-legged family members can enjoy themselves, since the hotel's 80 well-appointed rooms and 10 additional exclusive suites are also fully prepared for it.
Thus, Bonvital, with the harmonious combination of gastronomy, wellness and therapy, appears as a unique element in the accommodation supply of Hévíz. The three pillars of the hotel that include special culinary experiences, premium quality services and customer-oriented thinking guarantee that visitors will be part of real magic.