We are proud that the Colosseum Hotel Mórahalom won the Hotel of the Year award founded by Szallas.hu in 2022!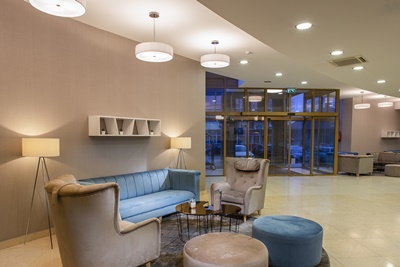 This year, nearly 15,000 accommodations, 500 settlements, and 7,300 attractions were selected, and 1.6 million guest reviews and 6,000 booking votes helped the professional jury's decision.
The main prize of the Hotel of the Year 2022 was won by the Colosseum Hotel Mórahalom, operated by Accent Hotels, whose high-quality services are proven by the hotel's consistently high guest satisfaction.
In addition, our hotel received two more awards. The Colosseum Hotel also took first place in the category of 4-5 star hotels with over 70 rooms, so it also won the Quality Award based on guest reviews. Also in this category, based on the evaluation of the professional jury, our hotel was awarded 3rd place, so it was also enriched with a Professional Award.
We congratulate to the successes so far and wish the hotel team continued fruitful work!