Accent Hotel Management
Throughout its 13 years of operations Accent Hotel Management has already played important role in the life of almost 30 existing hotels either as operator or auditor; and has been providing consulting services for several hotel projects.

At the moment Accent is operating more than 1600 rooms in 24 hotels in Hungary and in Austria.
Accent can qualify for a franchise agreement as local operator for hotels that are looking for a global brand; meanwhile those who does not want to operate under the flags of an international hotel chain can still benefit from Accent's own sales-, marketing- and loyalty systems.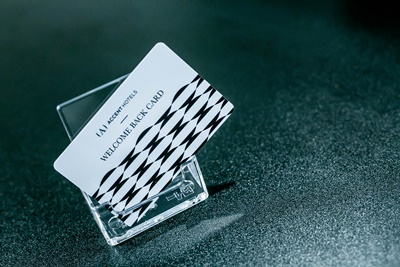 About us
Accent Hotel Management provides a full range of hotel consulting and operations management services to hotel owners, developers and lenders.
Established in 2007 by CEE hotel industry professionals with many years of international experience in hospitality industry and catering.
Currently operating more than 1600 rooms, in 24 hotels in Hungary and in Austria on behalf of real estate owners and investors.
More than 700 employees based in hotels and a head office of 35 professionals located in Budapest supporting our hotels.
Yearly net turnover over HUF 11 Billion (EUR 33 Million)
CORE SERVICES
Our team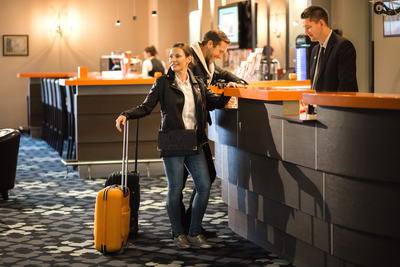 The power of Accent Hotel Management lies in the combination of long-term experience and unique knowledge brought under one roof by our colleagues.
By their professional expertise we can ensure that hotels will benefit from the up-to-date support and the opportunity for continuous improvement that only a group of highly qualified managers can guarantee. May it be procurement, controlling, accounting, e-commerce, online or offline sales and marketing, communication, food & beverage or maintenance management, Accent has the dedicated professionals who would support the local team of the hotel.
Hotel operation
Our main goal is to establish long-term and mutually beneficial relationships with our guests, employees, clients and partners.
Our focus is to secure long-term profitability in our hotels; we believe that continuous improvement, guest-centric services and renewing from time to time are the key of our success.
Long-term partnership
Ensured profitability
Qualify for the desires service category
Increasing the value of the real estate by ensuring professional operations
Protecting and maintaining the conditions of the real estate together with the owner
Following and implementing lates industry trends and technologies
Clients who are planning a quick exit from their investment, may be looking for a professional partner who (1) can react immediately to any changes (2) who is keen to improve the perfomance of the hotel continuously in order to increase its market value and (3) can ensure flexible terms for the case of exiting.
Similar operational standards and support as in a long-term partnership
Flexible terms for the case of exiting
Monitoring the conditions of the property and helping to understand the ROI on capex investments
MAnagement services
It is essential to provide professional and full-scale support in each and every field of hotel operations. Read more about the management services that we provide to our hotels.
project and DEVElopment consulting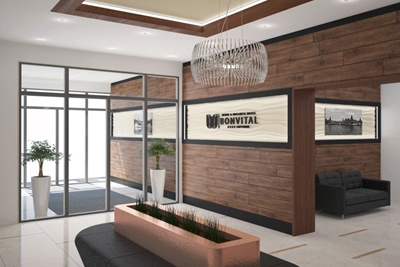 Accent can already provide consulting services and project coordination in the initial phase of hotel planning. Even if the owner decides to operate the hotel on it own or introduce another hotel operator, Accent is ready to give support during the planning of the hotel.
It is with utmost importance that there are professionals on board with first-hand experience when the hotel's feasability is examined or when the hotel is being planned or is under construction. This is the best way to minimise the risk of losing money during operation due to bad planning or wrong initial concept.
After getting familiar with the circumstances of a proposed investment, Accent can deliver a rational and feasable concept for the hotel development together with an architecture planning programme in order to ensure flawless operations in the future.
technical services
Accent provides full scope of technical services during planning and construction period of a hotel. This period's importance lies in the efficent space design, usage of adequate materials, in overall reduce construction and FF&E costs wherever possible. With our advice your Hotel will be run on minimalized operation costs.
PRE-OPENING services
Accent ensures that your Hotel will open well prepared for guests and in all operation levels. We will make sure that your Hotel is all ready, when it is opening day. Pre-opening sales, hiring and training staff, buying all necessay equipmetns and goods for a smooth and professional opening. This period will leave you confident that our professional operation team integrates your Hotel into our smoothworking system.
FRANCHISE
Accent will find suitable brand for your hotel idea and location. Once brand is chosen if so Accent will keep contact with it and make sure all standards are met and fulfilled in order to create a great Hotel.
BUSINESS Evaluation and audit
In most cases it is useful to ask an outsider's opinion before major decisions - in case of both new developments or existing hotels. Accent can make a realisic picture of the situation based on its wide-spectrum market intelligence and operational experience. We can carry out a full audit, analyse the results and make recommendation on their bases to support your idea the best we can.
Primarily we are focusing on hotel operational issues throughout an audit or evaluation assignment which can be part of a complex report of a real estate development project. In many cases we are happy to work as the hotel-professional subcontractor of an evaluating company merely focusing on hotel operational topics.
Contact
Form