Hotel of the year 2020 competition
This year the Hotel of the Year competition was held for 8th time, in which all the accommodations available on Szallas.hu could take part. Due to the extraordinary circumstances, only two of the usual three categories, quality and professional, were advertised in the online announcement of results. The hostess of the evening was Zita Pataki and the host was József Szigetvári.
"Perhaps it has never been more important to draw attention to the innovators and eminent representatives of the profession than in this struggling year." – said József Szigetvári, CEO of Szallas.hu Group at the announcement of results.
In addition to the opinion of the professional jury, the amount and score of the nearly 1.5 million guest evaluations available in the Szallas.hu system were also taken into account in compiling the rankings.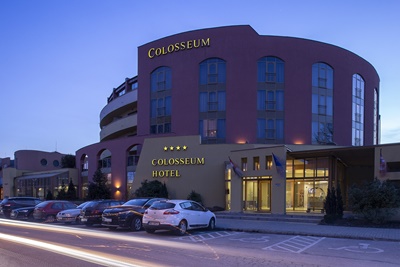 We are proud to announce that two of our hotels have also achieved a great ranking in the competition. The Colosseum Hotel**** was ranked first in the quality category, in the 4-5 star hotel above the number of 70 rooms category.
Based on the reviews, the hotel, which attracts attention with its interesting architectural solutions, boasts a consistently high level of guest satisfaction.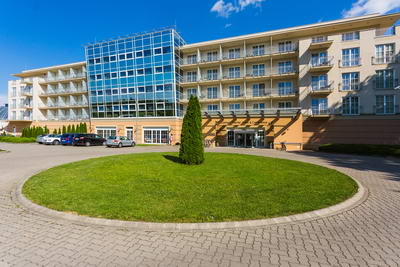 Also in the 4-5 star hotel with more than 70 rooms quality category, the Gotthard Therme Hotel and Conference **** took third place.

We are grateful for the recognition and congratulations on the great rankings and results. We are pleased that not only the professional jury but also our guests are very satisfied with the services of our hotels.